Emotions emerge in this room filled with the explosion of this destroyed building, accompanied by a standing ovation of joy and a zaghrouta, oh circumstance. The group of children occupying the stage are resplendent. Ordinary, they just performed their first opera from the Shatila Palestinian refugee camp, entitled From Dawn to Dusk. The opera, in fact an operetta, was written, composed and performed in less than five days. Most of the children, who had not sung in public before the first day of rehearsal, managed to do so with all their hearts and with great confidence. The project is a collaboration between local NGO Alsama Project, UK-based Garsington Opera and the Grange Festival, with Florence-based Opera Mascarade Foundation.
After performing an excerpt from the Lebanese and Syrian national anthems, followed by what they dubbed The Song of Heaven, some of the performers were quick to thank Karen Gillingham, Garsington Opera's creative director, in a pinch. "The big difference between this group and the kids I work with in the UK, although they are also wonderful, is that they support each other unconditionally," says Gillingham. I think it's partly because they've already been through so much at such a young age. But for the director, it was a perfect set of work. They were so excited. Created from their "emotional memory," as they call it
Gillingham, the opera was built on young people writing their own verse and accompanying compositions, before turning them into songs. "I was supposed to teach them things," Gillingham continues with tears in his eyes. But they are the ones who ended up teaching me. They have a lot of lessons to teach us. One of the performers, 15-year-old Hussein, who studies at the Al-Sama Center and a government school, doesn't seem nervous moments before the performance begins. "I can't wait to show our work," he says enthusiastically. Although he has never attended an opera and admits that he does not know much about the art, he is glad to have discovered it at the same time as others. "It's a great way for us to express our feelings. This has allowed our group to strengthen our bond. We have become better friends. Wesal, 15, who lives in Shatila camp, agrees: "If you are in a bad mood, you feel better about expressing yourself." express your feelings in this way. And if you are in a good mood, it prompts you to come and feel better. The young girl aspires to be an actress one day, though in the near future she would like to become an international ambassador for cricket. Meanwhile, Hussain writes his own lyrics and dreams of becoming an international rapper "like Drake or Travis Scott".
Richard Taylor, the opera's musical director, warms the room. Photo by Joao Souza
From windows to poetry
One of the key exercises in setting up this project was to ask the children to look at windows from around the world on the online platform Window Swap. Then writing poems based on their memories of the landscape seen from their windows when they were still living in Syria. Most of the children arrived in Shatila in 2014 from Deir Ezzor and Raqqa, two towns in northeastern Syria that were controlled by ISIS at the time. Wissal chose to write a poem inspired by what she sees from her current window. "But it's not my window," she says. It is my emotional window…the window of my soul. What you see "Three stars represent my upbringing, hearing and cricket. And these stars enable the moon to fight against darkness, which is ignorance in my society." His poem as well as those of others are performed throughout the show.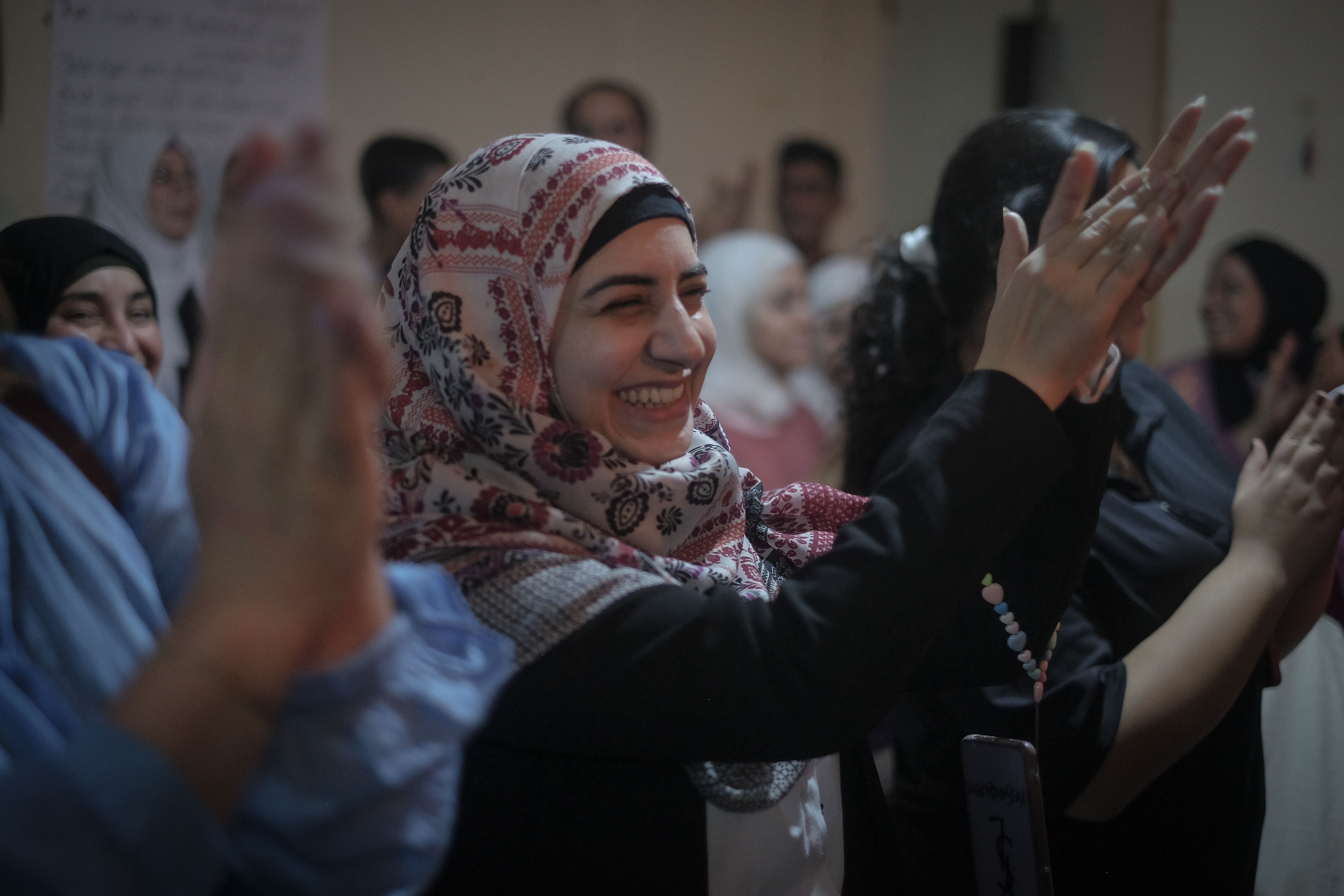 The audience applauds the performance. Photo by Joao Souza
When I arrived in Lebanon a year and a half ago, I could not read and write in Arabic. Now I write poems in English. And poetry is another way of expressing one's feelings," he declares with a big smile. The creative team was brought together in the UK by Maximilian Fine, head of the Mascarade Opera Foundation, who actually met these students last year and had them rehearse a song after hearing about Alsama from his working mother. "With the organization. Fane has big plans for this impromptu opera. Not only will it be performed at Garsington Opera next summer, but he is determined to find a way to bring it to one of the most celebrated venues in the world: the Temple of Bacchus, at the Baalbek International Festival," explains Ms. Fane, who insists Despite the fact that when you show them that they have a part to play, they take that responsibility.After the show, the kids invite a blonde woman to join them on stage.Uncomfortable with the attention given to her, she complies anyway.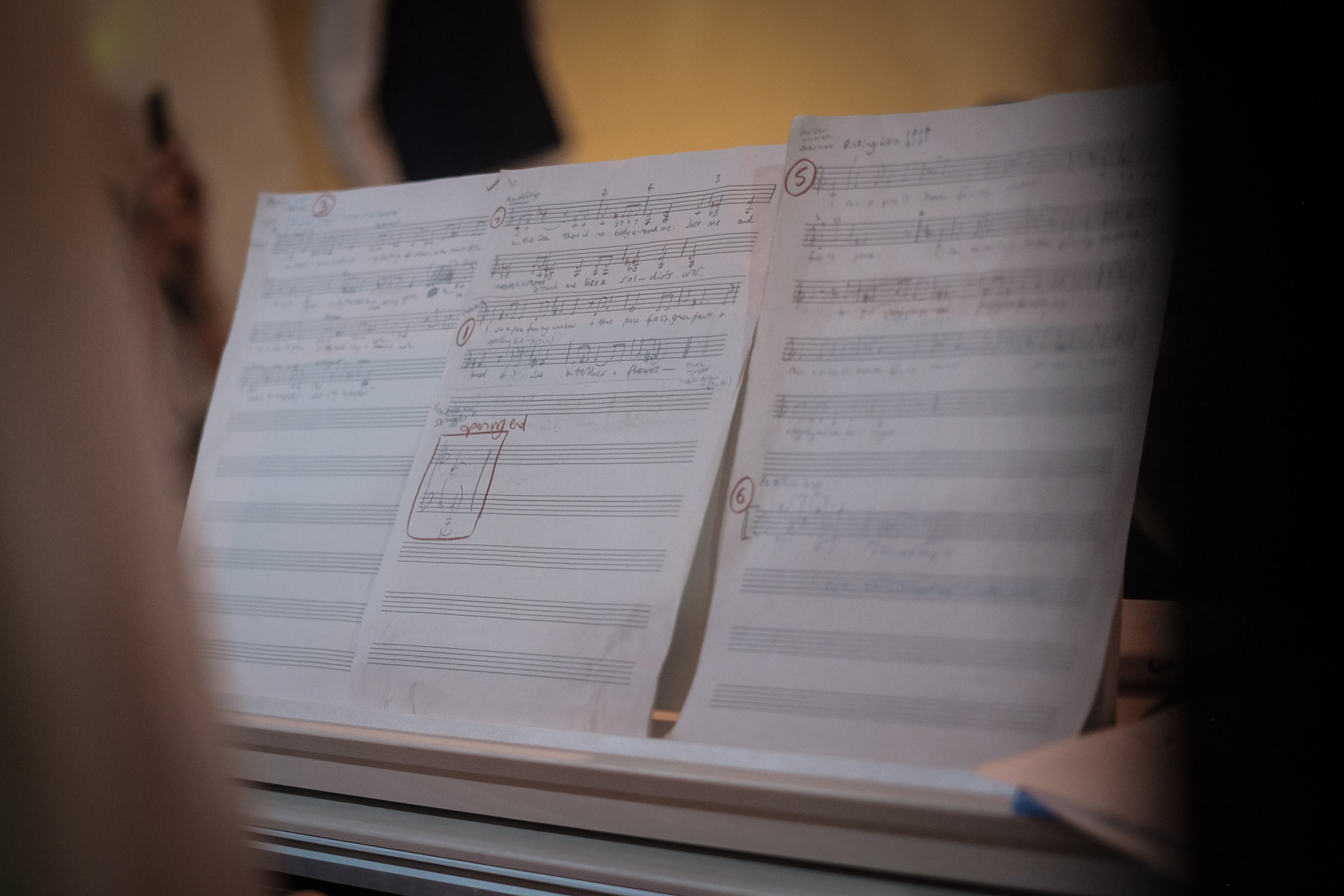 Participants wrote their own lyrics and composed the score. Photo by Joao Souza
Continuity is a key factor
She is Mikey Zervogel, co-founder and current CEO of Alsama. Zervogel, a writer with her own publishing house in London, came to Lebanon in 2019 with her husband for a year off, mainly for volunteer work. Once the year was over, she realized that she didn't want to leave and that she could make a bigger contribution to Shatila. Thus was born Al-Sama, which she co-founded with Qadriya Hussein, herself a resident of Shatila. "It started as a small empowerment center," Ziervogel says. "Empowerment, a little yoga, a little creative thinking and cricket. Al-Sama is now an education hub in its own right, not only for Syrian refugees, but also for Palestinians and Lebanese who find themselves on the fringes of the normal school system." Most of them come to us completely illiterate. We have developed our own school program, so that in six years we can make up for the lost 12 years. The courses are organized in such a way that children can pass the Lebanese patent exams within three to five years. How do they go there?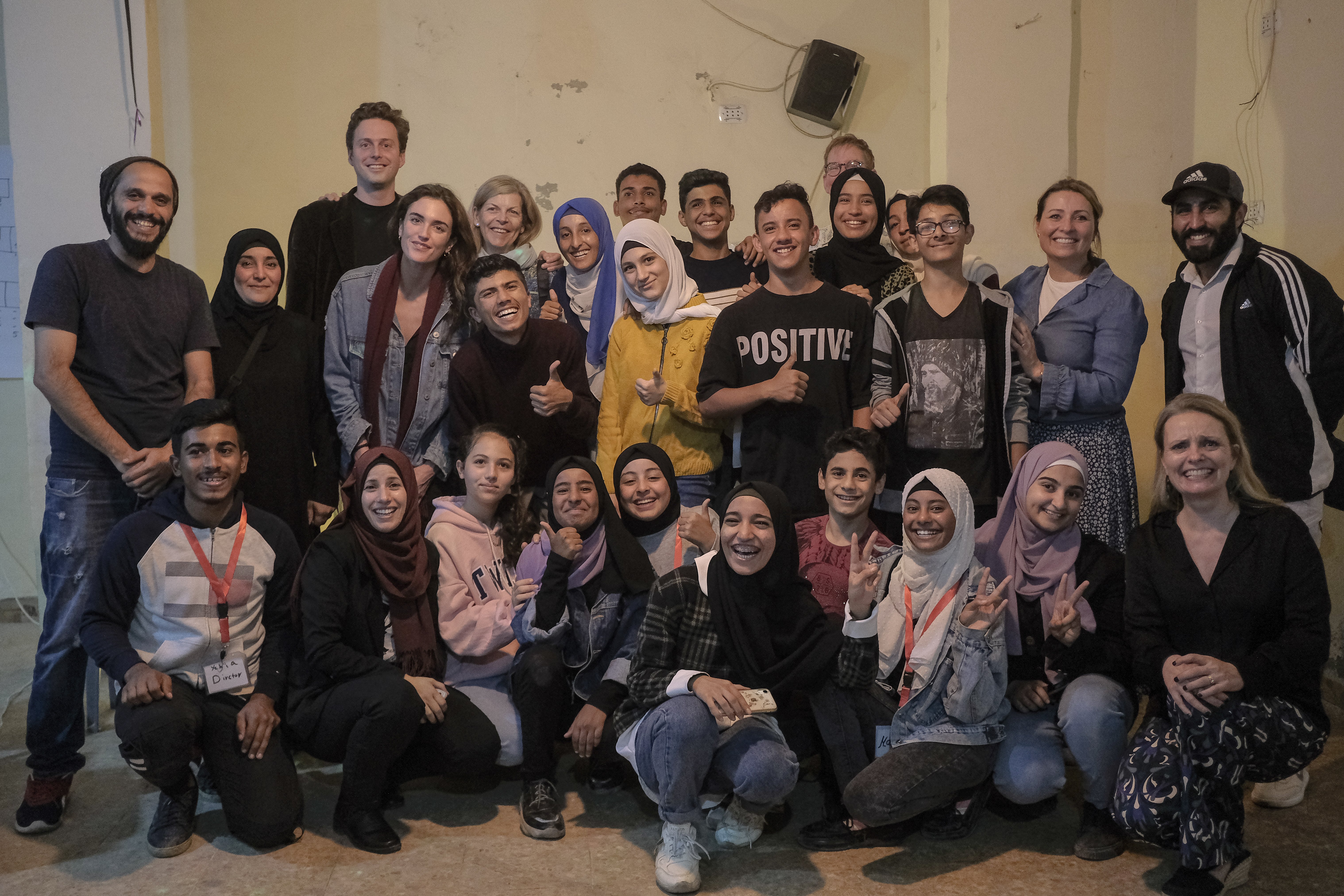 Family photo of the whole team. Photo by Joao Souza
"We study for 44 weeks without a break," Ziervogel explains, noting that refugee children in the country have had to contend with disruption to education, in the past two years, with Covid-19-related school closures, teacher strikes and general strikes over funding issues. According to a presentation by the Deaf Group in October, based on UN and Human Rights Watch statistics, more than half of the Syrian refugee children in Lebanon between the ages of 3 and 18 are out of school. Wesal and Hussain are both assistant coaches for the Al-Sama cricket team, and most of the other children who participate in the opera also play on the team. Ziervogel, who is aware of the interest in many NGOs, both local and international, continues: "That is why I have always said that we cannot and do not want to make promises that we are not able to deliver. The most important thing in education is continuity. Especially for For those children who are left behind.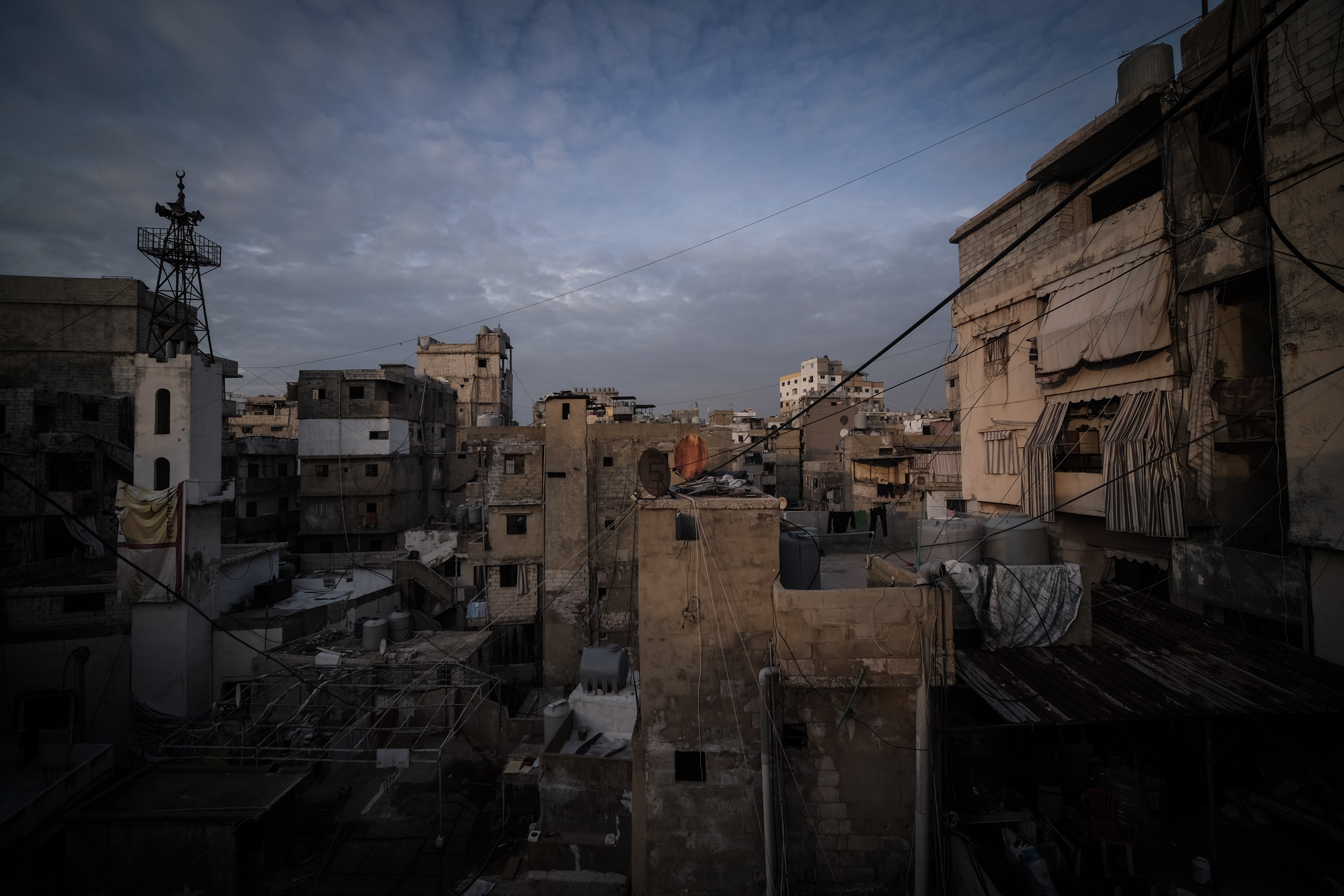 Shatila camp, where the show took place. Photo by Joao Souza
When we suggest something, we make sure it will happen and last. Ziervogel initially funded Alsama with her own and her husband's money. However, as the project has grown exponentially since its inception, Alsama has partnered with like-minded organizations, such as the Malala Fund. At the moment we have two centres, one in Shatila and the other in Burj el-Barajneh. In April 2023 we hope to open a third. Thus, we were able to teach twice as many students. One of these students, Maram, was born in Deir Ezzor and is a natural theater star who, judging by her previous performance, is flirting with a friend. She's crooning the part she was singing earlier and can't resist a little accompanying dancing. When Maram was asked where she sees herself in five years, she replied: "Rebuilding Syria. With cricket, music, dance and love. »
This article appeared in L'Orient Today on November 16.
Emotions emerge in this room filled with the explosion of this destroyed building, accompanied by a standing ovation of joy and a zaghrouta, oh circumstance. The group of children occupying the stage are resplendent. Ordinary, they just performed their first opera from the Shatila Palestinian refugee camp, entitled From Dawn to Dusk. Oprah, in fact, …

#Dusk #performance #young #Syrians #Shatila #window #dreams