Here we go again for a great day at the Icelandic Airwaves Festival in Reykjavík with an afternoon dedicated to the festival's own part, which takes place for free in various venues: bars, record stores and shops in the Icelandic capital.
We start our day in an atypical place that is actually the university cafeteria: Stúdentakjallarinn. It's an equally atypical set that took place on the small stage in front of an audience seated comfortably across the room: Super Sport!. This is not at all a sporty quartet blasting indie rock garage all guitars with a slow English pop inspired tempo. Super Sport! They're a band that don't take themselves too seriously with their jersey images in sports stadiums and their music matches well with this state of mind. Fun and bleak at the same time, with slow highs and soothing guitar explosions in their singer's high-pitched voice, sometimes doubled as the guitarist's, this group has a crazy charm as well as being seriously endearing. We were conquered by their youth and enthusiasm, just like their compositions on the brink.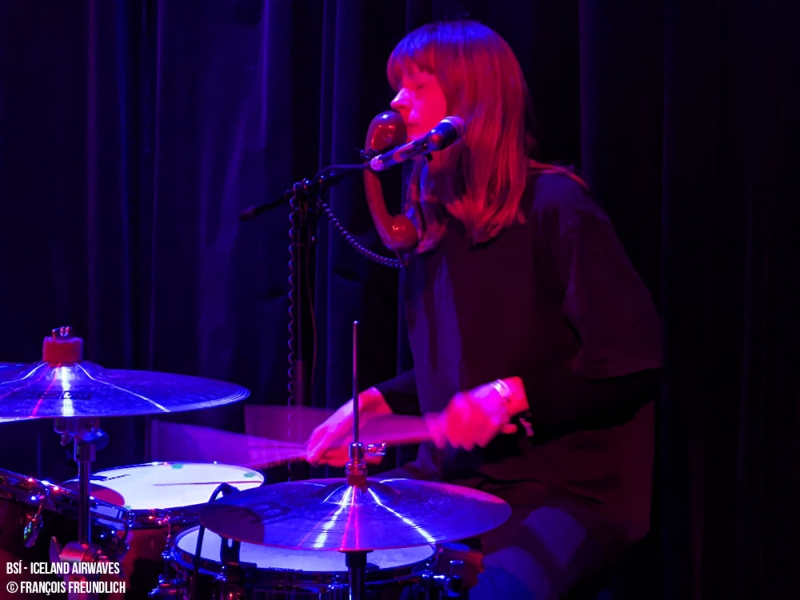 We continue on the same scene with BSI, from the name of the famous bus stop from which everyone arrives or departs when it comes to getting off in Reykjavík. The duo delivers sweet, sweet pop, soothed by the voice of the singer and the drummer who switches their vocal parts between a classic microphone and an old telephone handset. The bass player who accompanies him learned to play keyboards with his feet, to add an electronic aspect to soulful songs. We stir from all sides on the famous tube Vesturbaejar Beachfrom the name of this residential area we are in and which does not actually have a beach… We will sing this title as we cross the city because it is time to get to the large central church of the city: Hallgrimskirkja.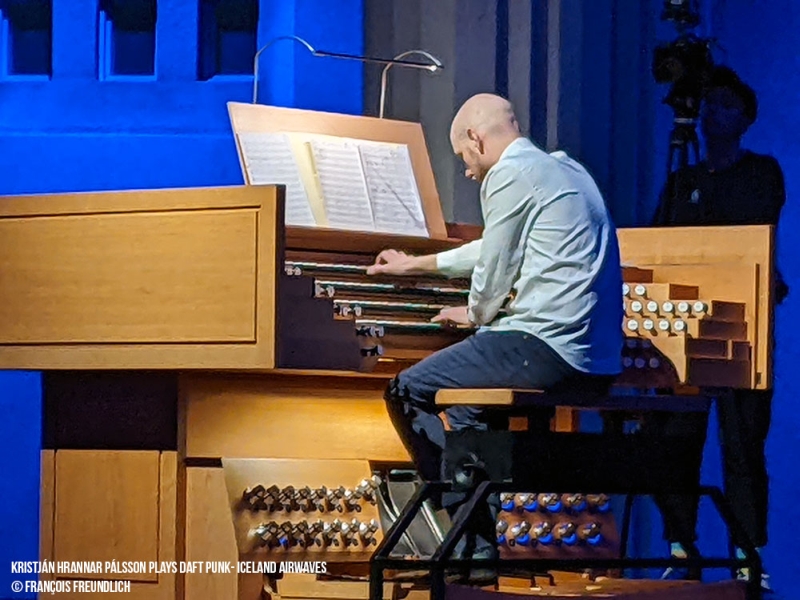 This is where a rather special organ party will take place because these are album covers Discovery by Daft Punk by the composer Christian Hernar Palson. The church is full and we arrived a bit late due to the remote sequence of the BSÍ concert. We at last found ourselves a wall where we could lean back, seated not too far from the artist, to enjoy the gigantic instrument which, if played as far as possible, would be able to rip our ears out from its power. This is it once again who opens the ball and the experience is as fun as it gets. It must be said that this instrument with its very special sound is often used for boring religious music and to hear the last bridge Aerodynamic It seems like toccata By Johann Sebastian Bach is impressive. However, the audience remains attentive even if I dare to make some head movements and other "wouhou" in this sacred place. The organist's hands are located on multiple levels of the keyboards to begin with Harder, better, faster, stronger Like we've never heard of it before, with this little Icelandic side of Christmas Mass. An experience in itself.
It's time to hit the rock clubs in the center of Reykjavík. Gaukurinn opens his doors to us at the end of the Finnish-Italian violinist's concert Elia Lombardini. His instrument makes bodies vibrate with haunting music made of frantic crescendos. He is accompanied by electronic loops that add tremendous depth to the tormented, cinematic compositions that seem to take off towards the clouds. We'll only see the end of this performance but this beauty was astronomical.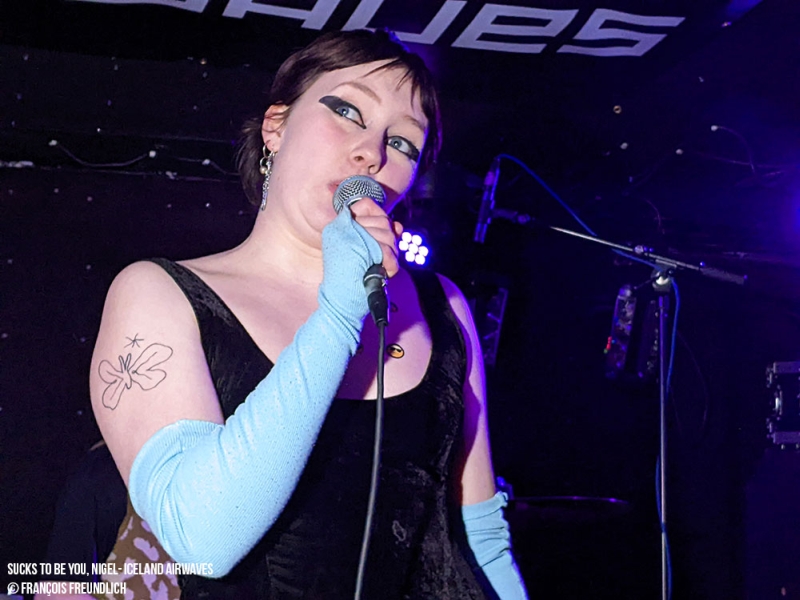 On this same stage, the smallest stage in the Icelandic festival It sucks being you, Nigel They drew us in with their names as much as they did with their music. Discordant noise rock carried by Selja's screaming mascots with raw punk energy. She often kneels in the middle of the stage, responding to the electric blasts of guitars and the rapid rhythm of drums with sonic blasts between goosebumps and swan song. We remember this evil blow for a little more than a minute, Tina Bloom, and "lalala lala" in the chorus by the audience, well-tongued. The crazy energy of the Icelandic punk movement is still alive.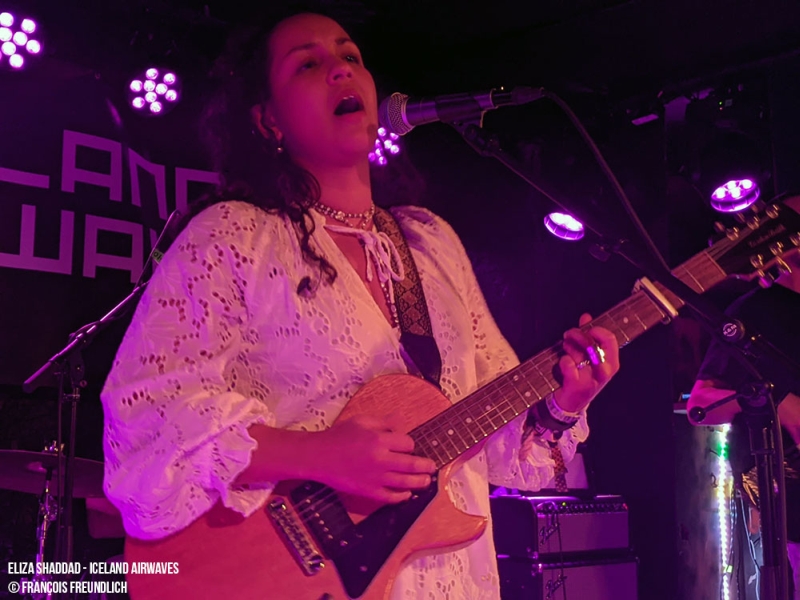 Time to change rooms to enjoy Scots and Sudanese Eliza Shaddad in the Free Club. The songwriter and her group exude somber folk-rock that is carried by the singer's deep voices, sometimes reminiscent of Pnina Simone, that catches all eyes. Fully inhabited by her poignant texts, she accompanies her electric guitar with long echoes to take us through the emotions and tighten our throats. Something spiritual happens when Elisa plays Shaddad and thrusts her voice into her last breaths. Overpowering and insanely complex, the alternative folk tinged with indie rock and jazzy sound leave us with intense, burning emotion, as if the roots of the world were to be expressed.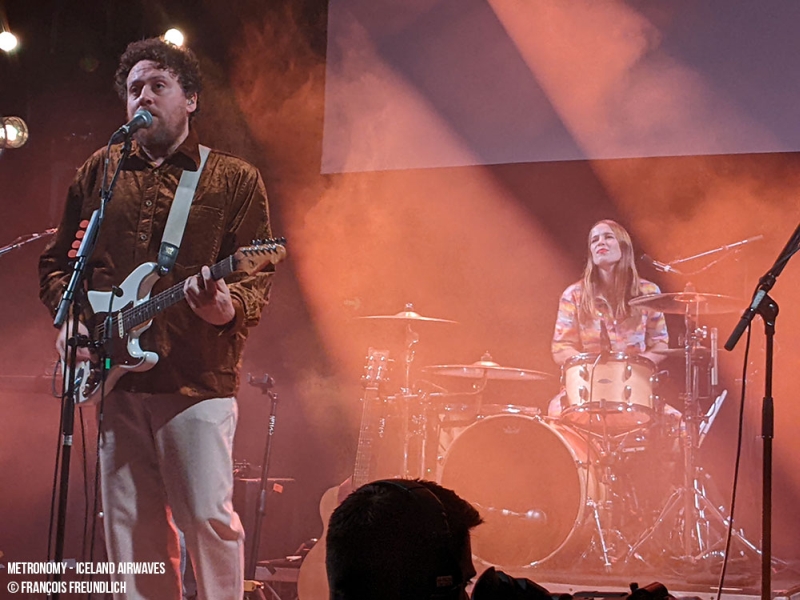 Let's leave the independent world to join the mainstream. Since those metronomy who are about to enter the main stage of the Reykjavík Art Museum. The quintet came to present their new record by highlighting a more relaxed side of their compositions and focusing on acoustic guitar. The English certainly do not forget their great strikes in the past by procrastinating Gulf And the Corinne Once the group is open. Fans can't help but be elated by it, dancing cacophonously on their soft little synthetic touches that make up the somewhat unique sound they've carved out over the years. The tempo increases more and more Corinne With a very kitschy 80's aspect to these addictive episodes, even the Game Boy audio is on Gulf. The attackers' vocals are rounded out by suave drummer Anna Prior whose vocals add that extra dose of subtlety. A set in good shape and a cheering crowd for a predictable ending The appearanceWho will unleash madness in public handling and A Love Letter Allow last arrivals who were unable to enter the room in time to make use of it.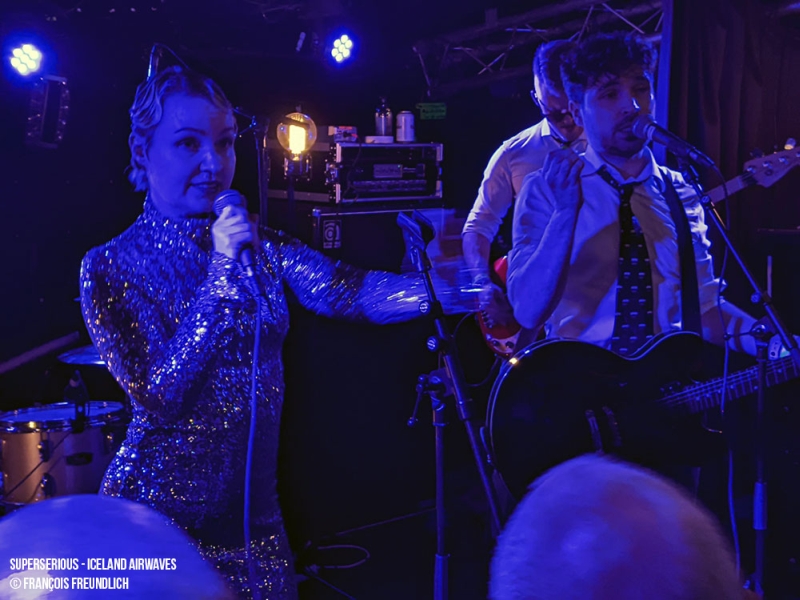 Let's find Reykjavík's little clubs like Gaukurinn for example … The room is welcoming to the Icelandic group excessive who made a name for himself this year by publishing uplifting pop anthems: the kind of artists this country hides. With a good dose of self-deprecation, this new group was one of the most anticipated at the festival and they lived up to their reputation. Indie rock tracks for the dance floor, lots of good humor, funny choreographies and flamboyance…with these folk melodies carried by the double female and male voice goodbye honeya tribute to the American Girl pop-up of the Dancing Choir Let's be real Whoever sees the singer delight us with her little dance moves, this ensemble is irresistible. There seem to be only a handful of hits in the Icelandic group's collective repertoire. A piercing ending to another of their not-so-serious tracks: Let's consume and his ablution "wouhouhou" which was taken up by the audience. Highlight of the festival.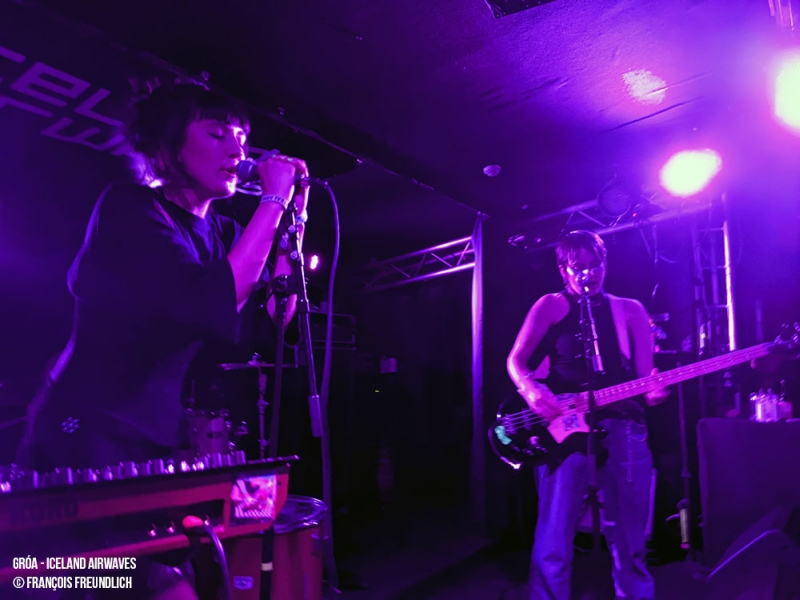 Still one of those great bands Iceland has a secret for one of the best action sequences we've seen this year. and punkettes GRÓA You will deliver one of the craziest sets of air waves in Iceland. To maximize the tension, the four young women break codes on the boundaries of noise, punk and pop for a set inspired by the Riot grrrl movement. He jumps in all directions, drums at a frantic pace, and unleashes heavy guitar riffs that instantly transform into a wanderings of psychedelic synths carried over by hypnotic bass. The singer's screaming voice manages to remain in a state of restraint and everything seems to be completely cocky and at the same time blasting out in all directions. GRÓA hypnotizes us with sonic loops inspired by the coolness of electronics like punk anarchy. We remember the address granny panties Where the fourth member, a performer, dancer and percussionist, reveals her voluminous panties by climbing the upper areas of the room. The singer will end up with a pass in the hole who can no longer jump right away. A moment of great anger and collective magic with GRÓA.
What a Friday evening at the Icelandic Airwaves Festival that saw the best of the current Icelandic scene follow one another with Superserious, GRÓA, Supersport, BSÍ, Sucks To Be You and Nigel along with some excellent British artists such as Eliza Shaddad and Metronomy. We'll have to get through it before attacking the last day!

#Live #Report #Iceland #Airways #Reykjavík