JRPG games are very popular among our team. Square Enix often gives us high quality games. When Anthony first told me about Harvestella, I was suspicious. I don't particularly like simulation games. I thought this was purely this method. Of course, we have to manage our farm, but that's only part of the game, not all.
Haverstella therefore catches the eye of gamers who enjoy games like Rune Factory, but also classic JRPGs like Xenoblade or Dragon Quest for example. Where is Haverstila located? I invite you to read my full test below. I was surprised by the quality of the title and want to pass on my passion for JPRG to you.
Harvestella fact sheet
Exit date : November 4, 2022
style : simulation-RPG
ESRB/PEGI Rating : T/12
Developer : Square Enix
editor : Square Enix
operating language Available in French
Available on PC and Nintendo Switch
Tested on Nintendo Switch
price during testing $79.99 CAD / €59.99
Official site
Digital copy provided by the publisher
Harvestella story
The life of the characters in the game goes through the different seasons like all of us. However, they are regulated up to a quarter of a turn by mysterious phenomena we call lumicyles. Between each change of cycle, the season of death, Quietus, begins. Usually, it only lasts a few hours or even a day. However, we quickly learn that it lasts longer and longer.
Furthermore, UFOs coming from space or another universe are breaking and polluting the normal course of life for Harvstila's inhabitants. They directly affect the work of LEDs. The four crystals that control these seasons are located around the main villages in the game.
To begin your adventure, your character wakes up in the middle of a lull with amnesia. As you adventure and chat with the locals, you will learn more about yourself. Augur I, a warrior from a multiverse, is called Aria. You will quickly recognize them when you go to see the first lumicyle anomaly.
To assist you on your journey to restore the normal functioning of the seasons, the Val d'Oiseau farm has been entrusted to you. You will have to plant and harvest vegetables and fruits, grow trees and catch fish. Also, you can take care of the livestock to provide you with milk for example or other nutrients and essential materials to prepare delicious dishes.
At first glance, you might think it's a story you've seen more than once. However, the principle of managing seasons using lamps is original. You also learn a lot about the life of the villagers by completing side quests. I soon found myself addicted to Harvestella's daily life. You will only be able to do a game session to manage your farm or to do side missions. The story unfolds in nine chapters (ten if you get the ending right, there are two alternatives). According to the developers, the average game duration is 50-60 hours. For my part, I had spent almost fifteen hours in the match and was only in class 3b. So the adventure is exciting!
graphics
The game is simply awesome. Admittedly, we're reaching the technical limits of the Nintendo Switch, but the presentation is fantastic. Throughout my progress, I was amazed by the landscape. The JRPG style blends well with the general details of Harvestella. One moment that stood out to me the most, namely my arrival in Second City, Nima. You can see an overview of the city at night below.
From another perspective, I noticed some slowdowns when there were more enemies on screen. Unfortunately, we can't do better on Nintendo Switch at the moment. Fortunately, Harvestella quickly makes us forget these details.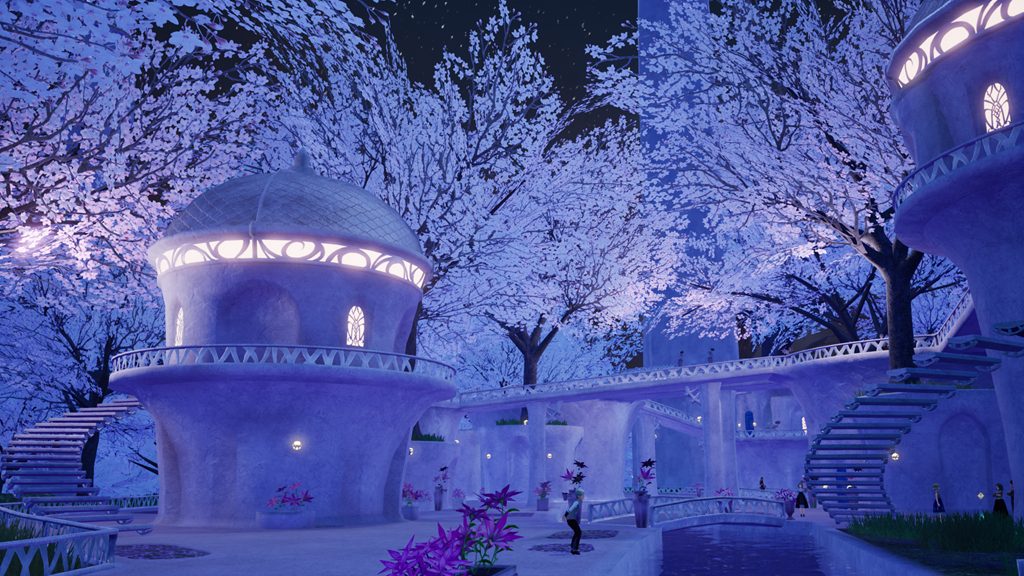 Play
Well, let's take the bull by the horns. Or let's talk about the elephant in the room. Those who follow me on different social networks know that I am transparent. I will be here again. Haverstella's playability is far from on the same level as the screenplay or soundtrack.
I'm going to separate it in two parts, because the game happens that way. So I will get closer to the grip of managing the farm and then managing the battles and movements of the game.
Manage your life in Val D'Oiseau
He works every day on a 24 hour schedule like us. However, time passes faster than it does in real time. Every action you take takes precious minutes out of your day. So we must act in moderation and plan what we will do to improve your time.
For example, every alarm clock at 6:00 am. The various shops in the first main town of Lethe only open at 8:00 in the morning. Therefore, it is the best time between six in the morning and eight in the morning for harvesting, sowing, or even hunting. Each downed side quest or monster can provide you with resources.
Some seeds can only be sown in a particular season or they can provide you with multiple crops. Thus, you will be able to efficiently manage your land plots. As you progress in the game, you will develop advanced technologies. For example, instead of harvesting only one square at a time, you can harvest several squares at once, and so on.
There is an achievement book in your house and I advise you to review it regularly. By determining what you will complete it allows you to learn new techniques. It's as common as getting ten lettuce, for example.
You can hunt, farm, manage animals or go on an adventure to collect materials. Each village has NPCs that can help you. Either they will teach you recipes to cook dishes that are very useful during battles or to expand your farm. However, this part of the game reminds me a lot of Zelda: Breath of the Wild.
When I say it's not perfect, it's because the controls can sometimes be complicated or not work the way you want them to. Unfortunately this frustration persists and the developers can do better.
Reptile fortified skin
Are there any Diablo 2 and 3 fans in the room? I ! Well, we are a long way from a game like this, but not as often as one might think. We move around different areas as in this mode of play and the battles are similar.
Where I have to say it is less mastered is the management skills. We have a tree and options that we choose based on the points we get. However, I admit that I don't quite master this aspect of the game, even after dozens of hours at Harvestella. You will have to choose three main categories. You can take turns during battles. Each of these may or may not be effective against an enemy. There is an icon above this to help you.
Is it perfect? No, because there are many. Also, you will have to choose it for your allies. But there is only one option here and it is permanent … well, until the next save point. The game allows us to modify our deck and skills only in monoliths.
You will be able to improve their weapons at a Lethe merchant and it is important to do so. Monsters can become difficult to defeat quite easily. Don't be shy about improving your characters before completing important missions.
You will quickly notice that you will not see the experience gained in every fight. But why the hell? No idea why Square Enix chose this. When you go to bed at night, your character will see an increase in its level. Is it complete simulation part? I don't know, but it's not perfect, because it discourages us from gaining experience.
Finally, the battles are streamlined, since there aren't many actions available. However, I enjoyed the adventure and would still recommend it. The movements take place on the map and thus it is easy to move between the different areas. You can choose to enter one of these to start the related adventure.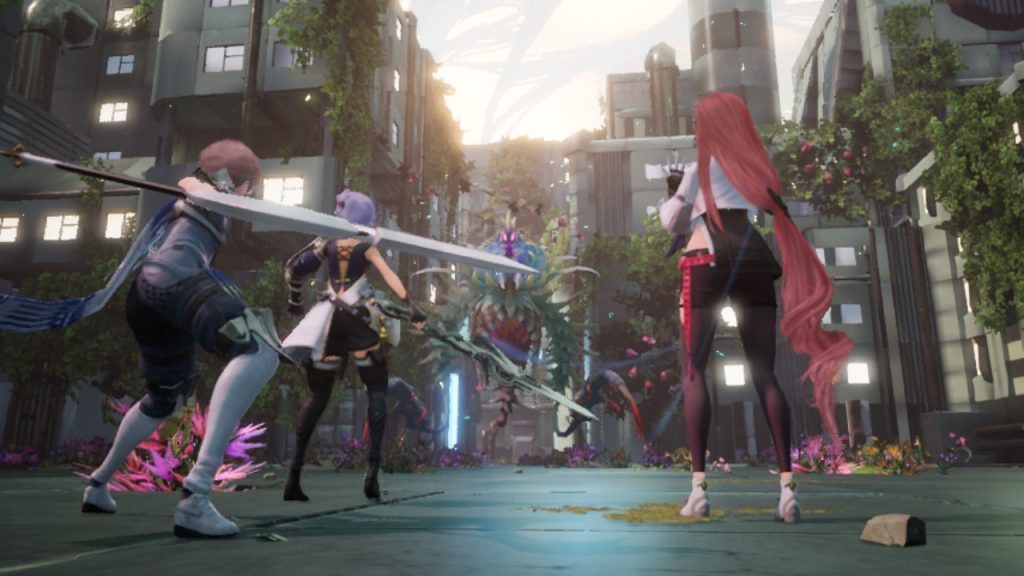 Last important point, you have stamina. Every gesture, every hasty sprint burns up this precious resource. Your prepared meals or portioned foods can revamp them. So think about what you will bring with you on every trip.
Soundtrack
What would a JRPG be without a great soundtrack? Haverstella therefore offers us a more than perfect musical atmosphere. Throughout the game, I would occasionally stop to listen to this music, which was so relaxing. As much as we are used to action games that stimulate us to the highest degree. When I played this game, I felt myself entering a form of relaxation that benefited me. Take two minutes and listen to this:
Admittedly, the stages with bosses can be more stressful, but that's not generally the case. While writing this test, I put this soundtrack to my ears. I invite you to do this for a few moments, it's great!
Harvestella rule
Harvestella is a game that stands out. Despite the many flaws, I remove the positive. For example, side quests most of the time lead us to complete charity work. The values ​​conveyed by the game join the behavior that every good citizen should have.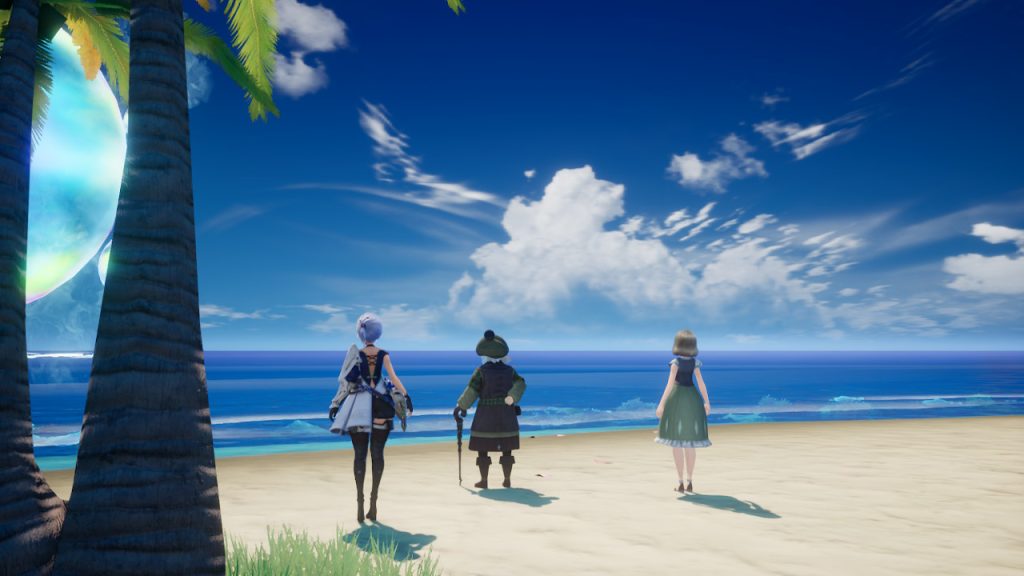 The music is near perfect, but the farm management and combat are not. It is Square Enix's first step in this genre and game. I dare Harvestella 2 to be a contender for Game of the Year, no less.
If you like Dungeons Crawlers or simulation games, you will be well served. Haverstella is a unique JRPG that deserves our attention. I've always wanted to come back, just like Animal Crossing in 2020. So, are you going to help residents with lumicycles?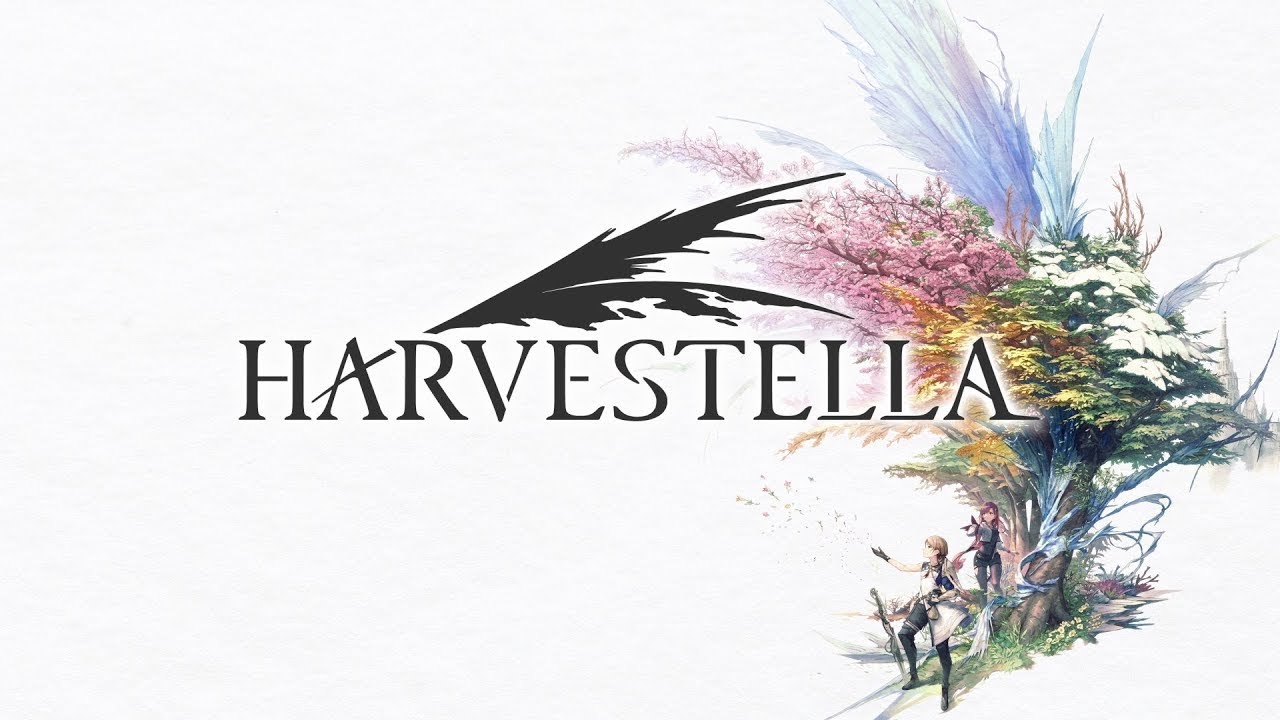 The Harvestella Test: Discovering the Origin of Misfortunes
The orchestral soundtrack is sublime
The game is beautiful
Alternating between simulation and dungeons goes well
Side quests tell a lot about the history of the villages and their inhabitants
In spite of everything, there is a lot of dialogue for a JRPG simulator
Controls for managing our farm and our land can be problematic
The combat system is simplified
#Harvestella #Test #Discovering #Origin #Misfortunes