VANNES, VEMI: 12th European Academy of Early Music 23-28 October 2022 – 5 days for master classes From 24 to 28 October 2022 with Opening ceremony on October 23 cultivating and promoting the emergence of Baroque temperaments, mastering the methods of interpretation, manipulating instruments, knowing the treatises of the period, according to a historically informed approach; And always in the spirit of sharing and listening, which is so essential to accomplish the magic of music, among the musicians and also with the audience… The wonderful flower of experienced instrumentalists is in Van to convey, share and enrich more the musical experience of young musicians: Sophie Gent (also), Christopher Quinn (Viola da Gamba), Viola de Hoog and Bruno Coxt (cello), Richard Myron (violin and bass), Martin Root (objection), Alan Boyet (voice, song), Maud Graton (Cembalo & clavicord) … VEMI is once again aware of its educational mission, working towards the professionalization of the great musicians of the future by working to spread and impart excellence. The course week also includes 8 programmes/concerts open to the public.
More info
https://www.vemi.fr/master-classes/
Vanes Institute of Early Music (EMIV)
Limore Hotel
31 Rue Thiers 56000 Van – France
Tel: +33 (0) 6 13 43 05 14 – www.vemi.fr
__________________________________
8 must-have concerts and shows
Vans, October 23-28, 2022
Sunday October 23, 6 p.m.
Carmes Hall, Van
JS Bach: Concerto for 3 and 4 Harpsichords
JS Bach: Concerto for 3 and 4 Harpsichords
– Concerto in D minor BWV 1063 for 3 harpsichords
– Third Brandenburg Concerto BWV 1048 arranged by Bertrand Quiller
Concerto in C major BWV 1064 for 3 harpsichords
– Concerto in BWV 1065 Minor for 4 Harpsichords after Concerto for Four Violins by Antonio Vivaldi
caravan – Bertrand Quillermonastery.
Bertrand Coeler – Violin Cochard – Jean-Luc Ho – Olivier Fortin: Harpsichords
Sophie Gent and Yoko Kawakubo: violin, Myriam Mahnan: viola, Bruno Coxet: cello, Richard Myron: double bass
Parts are rarely played at concerts, the Concerto for Three Harpsichords as well as the Concerto for Four Harpsichords is a masterpiece of conversational art à la Bach. It is presented here with copies of four harpsichords from Bertrand Quiller's famous Brandenburg III concerto.
More information, book your seats
directly On the VEMI, Vannes Early Music Institute website:
https://www.vemi.fr/js-bach-concertos-a-3-et-4-clavecins/
Monday October 24, 9 p.m.
Carmes Hall, Van
Celestial Viola
Sailor Marais (1656-1728) – François Couprin (1668-1733) – Antoine Fourqueray (1672-1744)
Christopher Quinn : Viola da Gamba | Bertrand Quiller : Harpsichord
Born in Italy during the Renaissance, raised through the repertoire of husbands in 17th century England, Viola da Gamba thrived in France thanks to a single repertoire of incredible richness and poetry.
After a program dedicated to JS Bach last December, Christoph Quinn and Bertrand Koehler returned to Lee Carmes to take us through the meandering of this beautiful and uplifting music.
More information, book your seats
directly On the VEMI, Vannes Early Music Institute website:
Tuesday, October 25, 6 p.m. and 8 p.m.,
Lemore Hotel, Van
From one series to another | Vertical dance to the sound of the cello
BACH & BACH…
Hanging Night, Rope by Rope, Body to Soul, Soul to Soul, From Lemur to Carmes…
From one series to another
Vertical dance to the sound of the cello
Rebecca pool : Dance
Bruno Coxt : cello
On the cello sound, Rebekka Gather will play weightlessness in a system with the peculiarity of reversing surfaces: the wall becomes the ground, the horizontal becomes the vertical and vice versa. In a redesigned dance space, other perspectives of gaze, bodies and fantasies emerge. Gravity seems modified, time is on hold, bodies are flying away and looking for anchorage in a substance that doesn't attract them as the Earth irreparably does… The dialogue between dance and music is reinvented.
More information, book your seats
directly On .'s website Vimy, The Van Institute for Early Music :
https://www.billetweb.fr/12eme-academie-europeenne-de-musique-ancienne-de-vannes
Tuesday October 25, 10 p.m.
Carmes Hall, Van
JS Bach: The Goldberg Variations
night party
Maud Graton : Harpsichord
When Bruno asked me to play Goldberg Variations for JS Bach for 12th Academy, my heart ached with excitement… mixed with awe! I've long since fallen off this undisputed pinnacle of Bach's formidable keyboard output. How do we counter these fireworks, this debauchery in ingenuity, this sensitivity steeped in humility, this splendid architecture about the pure force of gravity.
The exact title given by Bach is Aria with some variations for a manual harpsichord. The Thirty Variations revolve around a theme, a pacifist from the second Clavierbüchlein ballad that Bach composed for his wife Anna Magdalena. They use it as a bassaglia: bass is reproduced only in variations, which gradually open more and more complex spaces. A variety of writing techniques (canonical, fugue) are blended with a variety of dance styles.
Bach humbly declared that he "made it up for amateurs for the amusement of their minds." The differences end with a return to the song, but it is no longer the same piece: this 'goodbye' is transformed by previous wonderful transformations, giving way to final reflection, or a return to the desire for simplicity. the original.
Thank you to Bruno for this first opportunity to travel with this masterpiece. MG
More information, book your seats
directly On the VEMI, Vannes Early Music Institute website:
https://www.vemi.fr/js-bach-variations-goldberg/
Wednesday October 26, 9pm
Carmes Hall, Van
"Delegation from Carte to Martin Root"
Friedrich Hartmann Graf (1727-1795): sonata in E Small
Friedrich Hartmann Graf: Quartet in G Major with basso Contino
Joseph Haydn (1732 – 1809): entertainment
Wolfgang Amadeus Mozart (1756 – 1791): The Quartet in D major
Martin Root : transverse flute
Sophie Gent : also
Dorothea Vogel : viola
Viola de Hoog : cello
Maud Graton : pianoforte
Marten Root founded the Biedermeier Wind Quintet and Schönbrunn Ensemble group.
With the aforementioned bands, he travels the world and his Globe recordings include, along with Sonatas by Bach, Kuhlau and Mozart's Flute Concerto, a long list of chamber music works.
He recorded the Fifth Brandenburg Concerto for J. Bach and the Divertimenti by Joseph Haydn for King of Naples with the Ener Belsma Archibodelli group, both for SONY.
Marten Root has been the first oboe of the Barokorkest van de Nederlandse Bachvereniging for over 30 years.
Since 1992 he has held the same position with the Revolutionary and Romantic Orchestra of Sir John Elliot Gardiner and English Baroque soloists.
On many recordings with this orchestra, Marten Root can be heard in an array ranging from J.S. Bach (www.allofbach.com) to Berlioz, Schumann, Brahms, Verdi and Debussy.
He teaches historical psalms at the Conservatorium van Amsterdam and is professor of historical psalms at the Hochschule für Künste in Bremen, Germany.
He has delivered master's classes in Europe, the United States, Canada, Israel and several countries in the Far East.
More information, book your seats
directly On the VEMI, Vannes Early Music Institute website:
Student's night
Thursday October 27, 9pm
Carmes Hall, Van
musical party " Student's night »
Solos, duets, chamber music…
More information, book your seats
directly On the VEMI, Vannes Early Music Institute website:
https://www.vemi.fr/la-nuit-des-etudiants/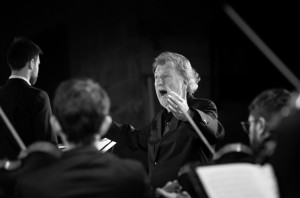 Effective vocal polyphony
Friday October 2821:00.
Carmes Hall, Van
Closing Ceremony: "Acoustic Polyphony and Instruments"
Voice, Consort Offenders, "Broken Consort" … under the supervision of Alan Pete
More information, book your seats
directly On the VEMI, Vannes Early Music Institute website:
__________________________________
All programs, concerts and events
On the VEMI websiteVan Institute for Early Music:
https://www.vemi.fr/programme-academie-2022/
Online tickets
https://www.billetweb.fr/12eme-academie-europeenne-de-musique-ancienne-de-vannes?fbclid=IwAR3I60FjHv-kamOuUQdhFD6_-fBEWT5adXSTbtElslMJAhrHPcn_OhBpRXo
__________________________________
#Vans #Femi #Twelfth #European #Academy #Early #Music