From our Special Correspondent Antoine Border, author Arthur, the little prince of Armenia (Segest editor)
Elegant, assertive and dynamic, Zara Nazarian is on the phone to arrange her next trip to France, when we meet. His life is like a novel that takes us on a journey to Georgia, Russia, Armenia, France and about fifty countries. Portrait of a Francophone-Francophone person, who is also the Secretary General of the International Federation of Francophone Press.
In Armenia, in the capital Yerevan, we meet on Friday, September 23, at the end of the afternoon, in one of the most famous places. As discreet as it is clever, subtle (almost too much) and loving attention to detail and a search for truth, Zara has something both radiant and mysterious at the same time. As if his DNA and charisma had come from far away and they had been marked by a few happy and unhappy moments. With his round face, blue, gray, and orange eyes, and his shy smile, we feel this between expressions. You'll say it in only half a word, but Zara Nazarian is Francophone and a rarity. She was born in Georgia, in Tbilisi, which was then one of the capitals of the former Soviet republics. She lived there all her childhood.
" Do you know Tbilisi? She asks, to resume her role as a journalist. We'll switch roles a few times during this conversation. This interview is like a two beat waltz where everyone wants to anticipate the other's move. After my negative answer, it develops: It is a very beautiful artistic capital. Art, culture and history come first. You should definitely go there. I can accompany you there, if you want… I grew up in the Armenian quarter of Tbilisi. The invitation was launched.
In the hotel's Tufenkian restaurant (its emblematic place), located a 3-minute walk from the famous Place de la République, carpets adorn the entrance walls, and those of Tufenkian Artisan Carpets. Outside, the building is gorgeous, it's made of volcanic stone. Its royal gray and black color is striking and reminiscent of the rich days of the great Armenia, when its ancestral lands stretched from the Caspian Sea to the Mediterranean (about 100 BC). The Kingdom of Armenia was then filled with small palaces made of a raft, this volcanic stone quarried near Mount Aragats in Armenia. A touch we feel its cruelty. This hotel is a pure architectural marvel from the 19th and 20th centuries and was completely renovated when it opened 10 years ago.
Francophile journalist itinerary
Before Zara became a French speaker, she was first and foremost a fan of Francophonie. " I always wondered about my love for France. I fell in love with France through the pictures I saw in films and magazines. I didn't know the language. I spoke Georgian and Russian, but neither Armenian nor French. I found out later in Moscow. alone over the years. On the family side, Zara no longer has her parents. His mother, Nika, was a musician and pianist. His father, Baruer, was a great historian, scholar and academic. So Zara spent her entire childhood in Avlabara district and completed all her high school studies there. I also learned music there at the conservatory. After receiving her baccalaureate (with honors), she traveled to Moscow in 1986 where she entered the Faculty of Journalism at Lomonosov State University. She is not shy. So cool, you will spend 6 years in Russia. It witnessed "glasnost", the fall of the former Soviet Union and the seizure of power by Boris Yeltsin, who succeeded Mikhail Gorbachev. She loves this period of her life, indeed, the adventure.
Before the end of her studies, she moved with her mother to Yerevan, Armenia. In the conversation, Zara interrupts, laughs and remembers. The film of his life flashes through his memory, in slow motion. You remember going back to college. As a Soviet citizen and I came out of it as a citizen of an independent state, Armenia. On September 21, 1991, Armenia gained independence. The Soviet Union collapsed.
At the end of her studies, Zara left to live in Yerevan. " Life was very difficult and exciting. We really believed in our new democratic life. We lacked everything. It was because of the lack of food and we only had an hour of electricity a day. We had no heating and we were getting dressed. But we were free! »
Paris direction, Hebrew and ENA
In 1992, she joined the editorial board of the national daily newspaper Respublika Armenia. She deals with political issues. It also produces radio and television programmes. But she still dreams of France. During her university studies in Moscow, she began to learn the language. Francophone through music, becomes Francophone through language. So much so that she decided to come to Paris for the first time. his project? Go back to the university benches and learn Hebrew there. Offbeat, amazing! We are in 1994. In Paris, in order to remain independent, she works in the press service of the Embassy of Armenia. Then, since she is smart and ambitious, she tries the ENA test. why not ! She passed the entrance exam. " Really, my French wasn't perfect, but because I work hard and passionate, I passed the ENA, while learning Hebrew! Zara laughs again: I arrived in France, I spoke better Hebrew than French. My French was not correct at all. Being part of the Averroes upgrade, back in 1998-2000, is surely nothing. In particular, she will meet the future Minister of Culture and Communication, Audrey Azoulay (currently Director-General of UNESCO). She will be friends with Georgia's Deputy Prime Minister Thea Tsulukiani and Flor Pelerin (Minister several times). Upon leaving, Zara left the world of media and journalism for some time, joining the business world. Not just any: the famous diamond-branded manufacturer, Renault. It deals with strategy and international development.
Then the homesickness begins. She took advantage of an offer from Pernod Ricard's group to return to Armenia. He headed the Marketing, Communications and Public Relations division of its subsidiary Ararat Branding. A few years later, Zara returned to her first love. She became an independent consultant and launched her own media outlet.
Yerevan Courier In 10 years!
He will celebrate his 10th birthday exactly on the 18th of October. It is a 100% digital broker. " Today, it is still the only French-speaking media in Armenia. I created it on the occasion of Armenia's accession to the International Organization of la Francophonie (Editor's note: International Organization of la Francophonie). At the time, I was completely alone, now we are five with me. We have correspondents in Belgium, France, Switzerland and Lebanon. More than 5,000 people follow us daily. We read in dozens of countries "He wants to clarify Zara. All the topics are covered here. It is Francophonie that has been highlighted in the media. But Zara would like to do more. Feel free to say: Yes, I strongly believe in francophone. That's why I launched my media. It is 100% Francophone and 100% Armenian. I borrow the expression from Charles Aznavour, with whom I have had the opportunity to meet several times. Moreover, I am one of those idealists who still believe in the humanistic and cultural values ​​blue, white, red, red, blue and orange. I embody the Francophonie, although I did not give birth to it. It's a real pleasure, a source of pride! »
The issue of the hard copy arises for its own media. " No, now is not the time to switch to the paper version, on the contrary. Because the largest media is going 100% digital. »
UPF Secretary General, International Mission
Listening to trace the path of her life, we have the impression that she was made for this: the Francophonie. As a major observer of life around the world, you stop by to talk about the Velvet Revolution, which took place in 2018 in Armenia. " Yes, I supported this revolution because the country was petrified. The need for change was real. It was required and expected. What has happened since the 2020 war, and then the Azeri invasions on September 13, is an ongoing tragedy. In fact, the war of 2020 did not stop. I continued in a different way, masked. But, unfortunately, there is. And since September 13, the world has been silent. In one day, there were more than 200 dead and the same number of wounded. Thousands of people had to flee their homes. We are drowning again in barbarism. terrible… »
A long silence permeates his last word. As if it echoed the deafening and complicit silence of the greats of this world. Whether they are in the United Nations, the United States, France or the European Union. Silence, we are killing … But it seems that the world, for only a few hours, is regaining its courage and responsibilities, in particular, with the recent statements of President Emmanuel Macron, those of September 26, in favor of Armenia. Zara concludes, "The Armenians are waiting to move."
She has to leave already. She flies to Paris in a few hours. After the 17th International Francophone Summit held in Yerevan in October 2018, I became, the following month, Secretary General of the International Federation of Francophone Press, which includes more than 2,000 journalists from fifty countries. His schedule has changed dramatically. And to spice up her life (as if she needed it), a few months ago she took charge of advising the communications department of French company Veolia in Armenia. Finally, she is the chairperson of Lycée français Anatole France (where her two children are also educated). What's Next?
Since then, his waltz in 2 beats has turned into a waltz in 5 beats, if you add his life with family and friends.
Crush the Francophonie and the Francophonie
At this rate, she could become an ambassador for Francophonie (?).
Let's end with his few words embellished with blue, white, and red: " My adoration for French, you say, comes from a certain number of circumstances which, taken together, have created this very strong bond that binds me to France and the French language. Culture has a lot to do with it, no doubt, vulgar as it may seem…
For me, France has always had a very special aura. And when I first found myself there, as an adult, I felt strangely at home, when in principle I am a very complex person in my relationship to the world. French: I already knew it, having learned it at university, but we are still far from mastering the language. Mastery, to the point of writing articles and leading discussions, came later through studies and meetings. It's simple: when you like something, it helps to perfect its details, right? »
There's no doubt that: Zara Nazarian is really a fan of tricolor flags!
Antoine Border
author Arthur, the little prince of Armenia (Segest editor)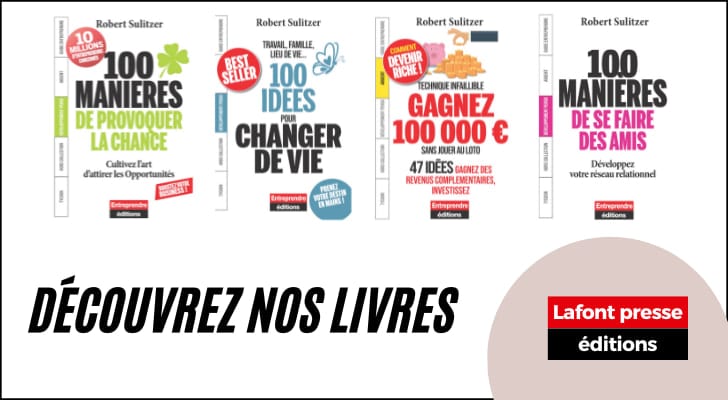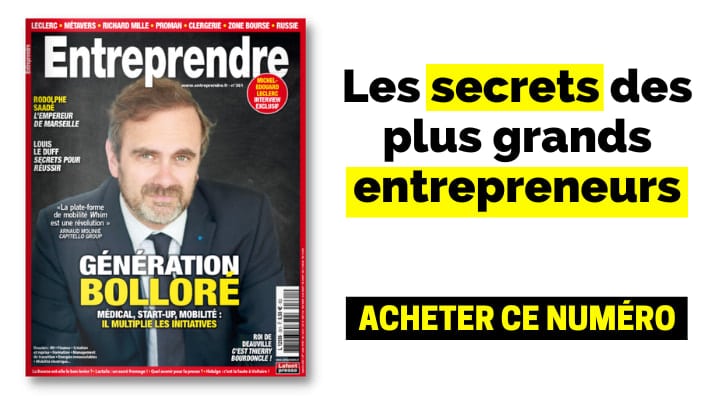 #Zara #Nazarian #office #Courrier #dErevan #general #secretariat #UPF